5 Tips for Navigating a Career Change Successfully
This blog post provides five tips for navigating a career change successfully. It advises readers to identify their transferable skills, research their new career, develop new skills, network, and be patient and persistent. The post offers helpful links to resources on how to identify transferable skills, research new careers, develop new skills, the power of networking, and the importance of patience.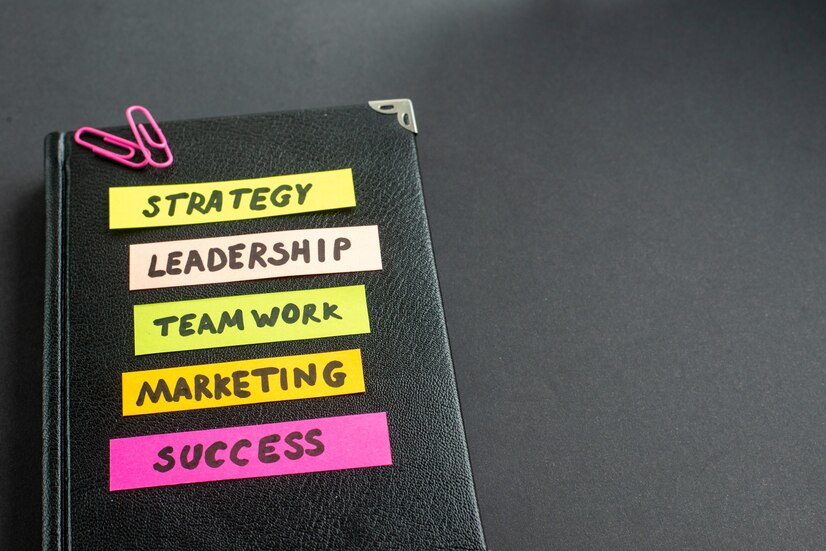 Front view black copybook with business notes on dark background
Are you feeling stuck or unfulfilled in your current job? Maybe it's time to consider a career change. Changing careers can be daunting, but it can also be a rewarding and fulfilling experience. Here are five tips to help you navigate a career change successfully.
Identify your transferable skills: The first step in making a successful career change is to identify your transferable skills. These are skills that you have developed in your current job that are relevant and transferable to your new career. For example, if you are an excellent communicator in your current job, that skill is transferable to a wide range of careers.

Research your new career: Before making any major career change, it's important to do your research. This means learning about the job market, industry trends, and what skills and experience are required for your new career. You can find a wealth of information online, including job postings, industry reports, and professional associations.

Develop new skills: Depending on your new career, you may need to develop new skills. This could involve taking courses, attending workshops or conferences, or even volunteering in your new field to gain experience. The more skills and experience you have, the more competitive you will be in the job market.

Network: Networking is essential when making a career change. Reach out to people in your new industry, attend networking events, and join professional associations. This will help you make connections and learn more about your new career.

Be patient and persistent: Finally, it's important to be patient and persistent. Making a career change can take time, and you may face setbacks along the way. Stay focused on your goal and keep working towards it. Remember, every job and experience is a step towards your new career.
Making a career change can be challenging, but by following these tips, you can increase your chances of success. Remember to stay positive, be open to new experiences, and believe in yourself.
Links:
Subscribe to our newsletter and follow us to stay up-to-date on the latest career tips, advice, and resources. Don't miss out on opportunities to advance your career and achieve your professional goals. Thank you for reading.
Best Regards.
What's Your Reaction?